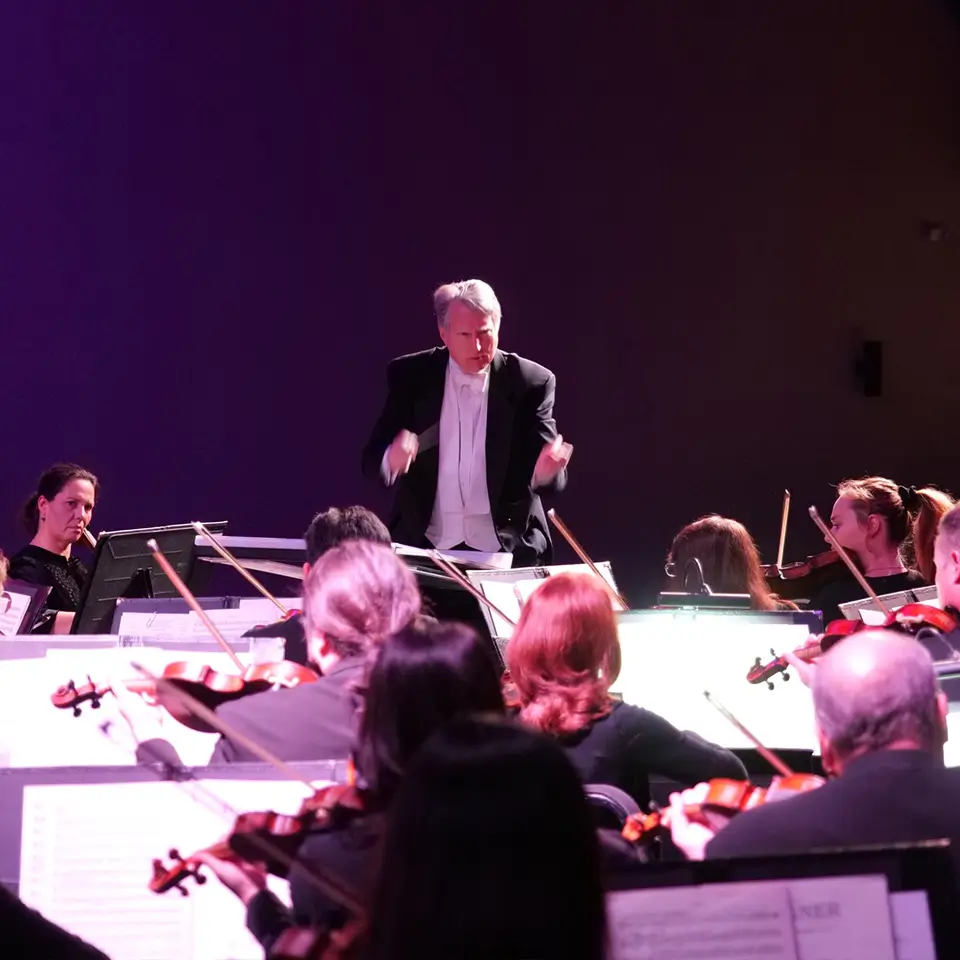 Under the baton of its founder, Maestro Robert Carter Austin, Symphony Arlington launched a successful debut season in 2000. Symphony Arlington's continued growth has taken it from Tarrant County College's 200 seat Roberson Theater in 2000, to University of Texas – Arlington's 400 seat Rosebud Theater the following season. In 2005 Symphony Arlington moved to the MetroCenter performance space with a 1,750 seat capacity. This move facilitated growth by doubling classical concert attendance, and tripling pops concert attendance in 2006. In October 2010, Symphony Arlington debuted its eleventh season at the newly renovated and permanent home to Symphony Arlington, The Arlington Music Hall. Today Symphony Arlington serves the community as one of the core cultural attractions in Arlington.
Symphony Arlington is a 501(c)3 nonprofit organization with a mission to enhance the quality of life in our growing and diverse community by inspiring, entertaining and involving citizens and organizations from Arlington and beyond through music concerts of superior cultural and educational value.
Symphony Arlington performs in the historic Arlington Music Hall, where elegance meets excellence in entertainment. The Arlington Music Hall has been renovated to provide audiences with a truly unique entertainment experience. The 1,100 seat auditorium includes state-of-the-art sound and lighting and a classic new décor that enhances the hall's sophistication and style. Join us as we turn another page in the history book of this great hall.
The orchestra is comprised of 93 professional musicians. Over 19 different nations are represented in the musician roster and this talent is complemented with internationally renowned featured soloists.
Symphony Arlington is one of the five biggest core arts & culture attractions in Arlington.
Symphony Arlington is a Level 1 Artistic organization per the Texas Commission for the Arts classification.
Artistic Organization – Level 1:
Artistic organizations further the artistic and cultural offerings of the community or state with a mission that clearly speaks to the arts or a specific arts discipline. In addition, these organizations are recognized by the IRS with their final letter of determination as a 501 (c)(3), nonprofit organizations incorporated in Texas, for over one year.
A Level 1 Organization:
has a cash operating budget of $50,000 or more for the last completed fiscal year
maintains an annual operating budget of less than $1,000,000
may have full-time, part-time, paid or volunteer artistic and management personnel
must operate as a full-time arts organization offering public programs on a year-round basis